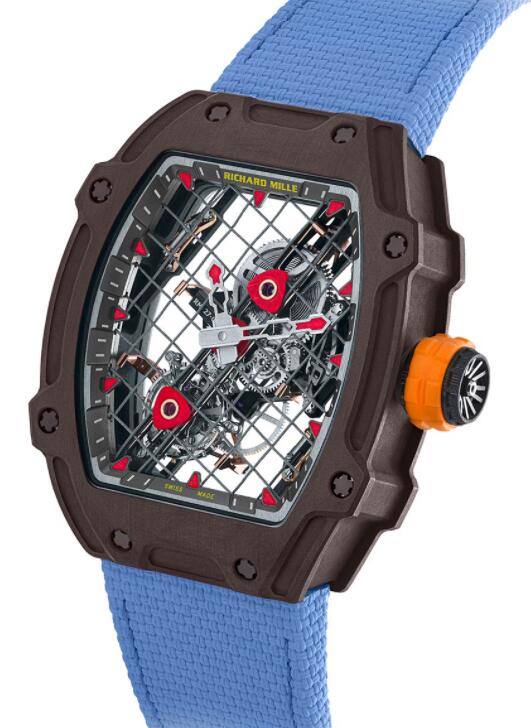 Today is the tenth anniversary of the collaboration between the extraordinary watch copy brand Richard Mille and the legendary tennis player Rafael Nadal. It was in 2010 that Rafael Nadal showed his first Richard Mille tourbillon watch on the court – shocking audiences around the world.
The fact is that Richard Mille insisted that all his brand ambassadors wear watches during the competition-showing their strength and resilience and superb craftsmanship. Now, to commemorate the company's 10th anniversary, Richard Mille has launched the new RM 27-04 tourbillon Rafael Nadal.
Richard Mille (Richard Mille) RM 27-04 is the fifth tourbillon watch developed in cooperation with Rafa. It has a brand new tennis racket style design and new colors. More importantly, it also has a new high-tech material that is lighter in weight, and has some other important improvements-many inspired by the high-tech rackets used by Rafa.
First of all, the high-tech polymer TitaCarb® has a carbon fiber content of 38.5%, which produces incredible strength. The entire watch (including the strap) weighs only 30 grams. That 30 grams is a little more than 1 ounce, which is equivalent to a pencil or an old-fashioned CD.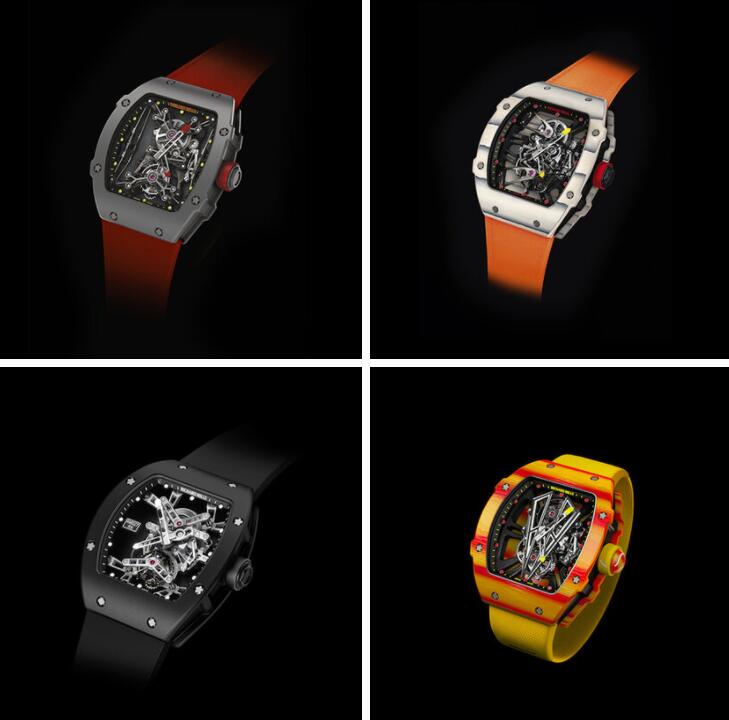 The entire movement (which can be seen from both sides of the watch fake) is supported by a net of 855 square millimeters and made of a braided steel cable. The movement is fixed in place by two tensioners made of 5N rose gold treated by PVD, and the cables are fixed in place.
However, the cable is actually woven directly on the watch. The watchmaker connects the end to the tensioner at 5:00, then weaves the thread and the cross thread, just like making a beat. The cable passes through the hollow grade 5 titanium alloy baffle 38 times. Then fix the movement with a titanium hook extending from the back of the bottom plate.
The tourbillon escapement is suspended in the case and can resist acceleration of more than 12,000 g. This is a revolutionary structure, which is a new record for Richard Mlle. The RM 27-04 movement has a bottom plate and a grade 5 titanium alloy bridge. The micro-sprayed cable that forms the mesh is the first in the watchmaking industry.
Naturally, in future competitions and the current French Open, Rafa will wear this new RM 27-04. According to Rafa: "When I was on the court, Richard and I had a very clear goal: to ensure that each product is very lightweight and fits my wrist perfectly. These two functions are essential and the team has Being able to provide these features while also creating an irresistible watch because tennis involves very intense arm and wrist movements."