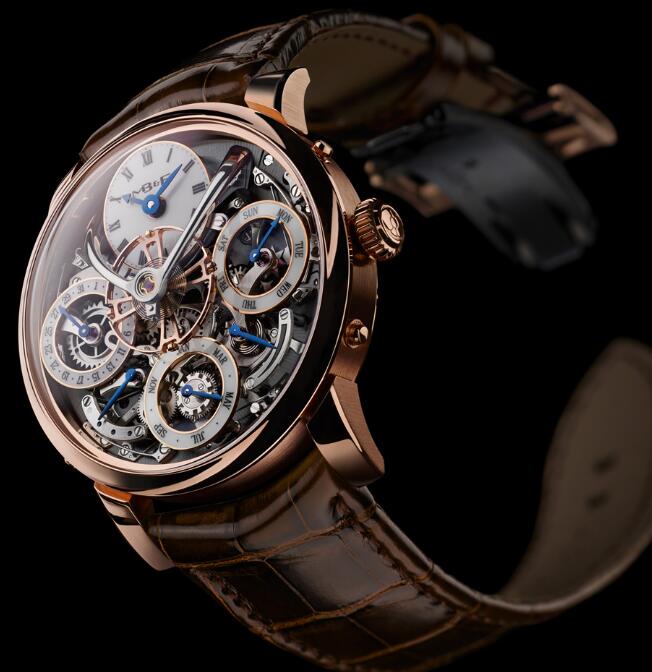 Max Busser began his career in the watchmaking industry as a project engineer for the famous watch manufacturer Jaeger LeCoultre. Max is not a watchmaker himself, but he quickly acquired unique qualities, fun and a sense of innovation: the key elements of a compelling luxury watch. Max brought his creative instincts to Harry Winston (Harry Winston), the previous large investment in best watch production did not have much effect on cultivating customers or brand image in the watch field.
The Harry Winston Opus series of films was born out of Harry Winston's need for relevance and Max Busser's drive to check boundaries. So far, independent watchmakers who are respected but challenged by the public have been invited to be responsible for each issue of the Opus watch series. F.P. Journe, Vianney Halter, Robert Greubel and Steven Forsey, as well as many other rising stars in the independent watchmaking industry, have made their reputations notorious as part of the Max Opus project.
The Harry Winston Opus series made Max creative, but he wanted something more: independence. MB&F-"Max Busser & Friends"-was born in 2005. The same concept behind the Opus series promoted the development of MB&F, but the number of designated collaborators and the acceptable range of imagination exploded. Watchmakers including Kari Voutilainen, Stephen McDonnell, Eric Coudray and David Candaux are combined with design superstars including Eric Giroud and Alain Silberstein. Crucially, all of Max's "friends" were praised, including belts and balance wheels.
"When you find talent, please stay close." In this discussion, Max Busser explained his creative process in a wonderful conversation with Tim Mosso. Max discussed the reasons for the rapid heartbeat as a child, the genius born of fear, and the principles that guided him every day. He tracked important milestones in his career, from basic work at JLC ​​to the OPUS series with Harry Winston, the early MB&F with Eric Giroud, as well as numerous horological machinery, innovative movements and subsequent collaborations with talented watchmakers.
Watches are products that can only live forever after careful care. MB&F without MB and F? Hypothetically, Max looked to the future and reflected on the future of swiss MB&F in the distant era after its founder and guiding ideological era. Max also hinted at Kari Voutilainen and Eric Coudray's recently released MB&F traditional machine "Thunderdome". The concept of the Thunder Dome appeared when the plane was behind and was traveling halfway. The result is a three-axis tourbillon with rotation speeds of 8 seconds, 12 seconds and 20 seconds.